Roots Grant Recipient a Finalist for the Premier's Award for Excellence in Teaching – Outstanding New Teacher Category
This is going to list the individual blog entry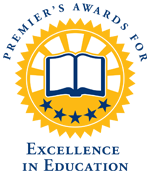 Prabhjot Grewal, Science Teacher at North Delta Secondary School, is a Finalist for the Premier's Award for Excellence in Teaching – Outstanding New Teacher Category. This prestigious award has ten categories, and thirty finalists. Prabhjot is one of three in her category. The ceremony will be held in Victoria at Government House on Friday, October 4. There they will announce the winners of the 10 categories.
Prabhjot and her team have been recipients of the Science Roots Grant. They have had the opportunity to develop approaches to assessment and engagement with the new core and curricular competencies at hand. Prabhjot and her team have embraced the competencies of our new curriculum. From her time since she was student teacher until now, she has grown exponentially in her ability and in her pedagogy. As a junior member of her science department, Prabhjot was part of a team that developed a comprehensive program for the new Science 9 Curriculum by integrating the competencies into their teaching repertoires. The fruits of this team's labour have put them on the curriculum map in the Delta School District. After the senior teacher who led the team had moved on from her school,  Prabhjot stepped up to lead two other novice teachers in this Science 9 endeavour. She leads her team through regular collaboration in developing activities, teaching approaches and finding ways to engage their students. In many ways, Prabhjot and her team have rejuvenated science in the most positive way. They have been a group that has inspired not only their students, but fellow colleagues and administrators as well.
Prabhjot and her team have been awarded the Roots Grant offered by BC Science Teachers' Association. They were able to use the fund to grant them release time to work collaboratively together in developing their initiative. The BCScTA has been proud to support this endeavour. Congratulations Prabhjot!
We are currently accepting applications for the Fall 2019 Roots Grant Intake. 
This is where comments should be Comments completed